Dictators and War Crimes
Ursula Kaiserin, Ruebenkoppel 1, 23564 Luebeck, Germany
To the Embassy of the United States
Of America
Neustaedtische Kirchstr. 4-5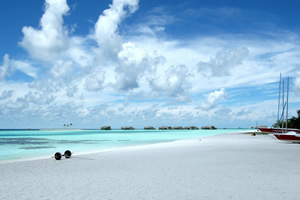 10117 Berlin
Germany, Luebeck, 19 March 2003
Free English translation on 30 August 2021.

Please, let that old German-language document be translated in many languages and be handed over to the right places.
Dear Sirs of the American Diplomatic Missions, Dear Sirs of the Iraqi Embassy, Dear Sirs of the Royal Danish Embassies, Dear Sirs,

As my person could gather from the news and from the behaviour of the citizens of Luebeck, it has not yet become quite clear to you who has been writing you these kind of letters and is maintaining half-pets.

Due to the special circumstances which have partly turned people into half-animals, whereby your religion, your politics and your culture as Americans are not entirely innocent of this, with my person has already been plagued for months with the citizens of Luebeck, who are apparently not in a position to recognise and name the Authorities appointed by the very highest Authority.

Your Empress is now writing you this letter again, so that the end, which is quite obviously not yet clearly recognisable to mankind, can also be averted by the forthcoming war and appropriate measures can be taken.

You will please immediately have complete lists of names of students, employees and academics from research and science compiled worldwide.

Immediately you will have these people look for who were allowed to study at the expense of others and then went into weapons development to make a name for themselves or to make money.

You will ask these people for all connections and names, including former scientists, under threat of punishment and then prosecute those people.

The penalty will be determined solely by your Empress and it is as follows:

If connections and names, necessarily knowingly and demonstrably confirmed by several independent people, have been concealed, then you will seize these convicted persons and will evacuate these creatures in an appropriately protected zone.

Immediately you will have this weapons production and corresponding research stopped and in return you will have to think of something else (shot)*.

At the same time, please stop and ban all chemical and biological experiments on animals and humans, especially in genetic research and genetic manipulation, especially with regard to embryos.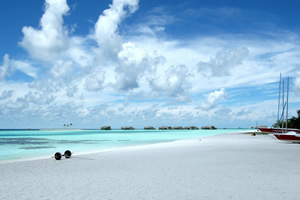 In a similar way, if the indefatigable scientists refuse to follow orders*, you will have them treated with their respective exaggerated knowledge on their own bodies.

Your Empress has special knowledge and her correlations and will claim the pocket money of her person refused by you and your kind by giving you the needed help also via the TV and by making it clear to you once again where the path leads.

You will immediately have the game stopped with your Authorities and will not go further by having certain high-borns, called by the very highest, whose personality you are trying to suppress and must not lead them to death at an advanced stage. * 2016!! !

Here, too, it can be seen quite clearly that you basically have no idea about anything, but always want to play the big man.

Your Empress meanwhile has a thwack and a hardness on her mind**, which is almost alien even to my person. (Cudgel transfer to the Monumental-Area by my sole opposite pole)*.

The relationship to you as a subject and to your Empress is therefore equivalent to a fly and a fly swatter wielded by hand.

Thank God on your knees that it is not the Emperor or the King who wields this "fly swatter", your Empress advises you well.

Immediately you will please meet with Mr. Alkazas, a German-speaking Iraqi, whom your Empress saw and understood a few weeks ago in a TV discussion, and have him cooperate with S. Hussein as well as with G. W. Bush, whereby S. Hussein represents a much higher status as a human being and dictator than a green, psychologically trained wannabe American, because a culture-shock will and must come over the entire Muslim countries and a panic can only be prevented with harshness and dictatorial severity.

Your Empress will allow all these foreign dictators a personal security on a very natural basis after life in return for the appropriate real consideration.

The same will be granted by your Empress to G. W. Bush, T. Blair and their entourage, in that these people will go to the front themselves to look at the children and the Iraqi population on the ground.

In doing so, these people should remember their own children, who are also not to blame for the cultures of their fathers.

Since G. W. Bush has already gambled with an Iraqi reaction through deliberate psychology by bringing a proud and very religious country to its knees, which will certainly not fail to have its consequences, he and his regime are personally obliged to answer for it and immediately hand over any further governmental authority to your King Juergen.

You will notice that your Empress is aiming at the religion of the USA and Great Britain as well and she asks you for the very last time not to let any half or whole actors come to such a position as a president, otherwise your Empress will have to let people of other nations be put in such positions in your country.

Immediately you, as Americans, will put up suitable men of the vintage plus minus 1940 to 1950; immediately you will become sensible and render obedience.

Your Empress has and will also select men for the crucial posts, but she will of course leave the very last word to the Emperor and the King in this regard.

This kind of actor has also spread here in Germany and all over the world and you will have to become sensible accordingly worldwide, because politics does not have to be a dirty business, otherwise the result will be what we humans are now facing, namely an end with a heavy bang!

The Royal Danish Ambassadors must immediately exercise the direct power of government worldwide under their King Juergen.

It will no longer be tolerated that replaceable human beings are protected as if they were irreplaceable; then one need not be surprised that human beings act like megalomaniacs.

Quite apart from this, the truth is, that every single human being is irreplaceable, because of his or her individuality.

Your Empress hopes that you and your kind can realise that the Empress can also deal with very primitive people, namely with you, you spoilt stupid brats, you!

P. p. Empress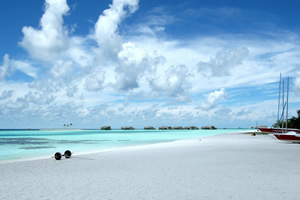 German-language document verified and slightly modified. Oct. 2016/ 2017**

This document has not quite lost its validity............